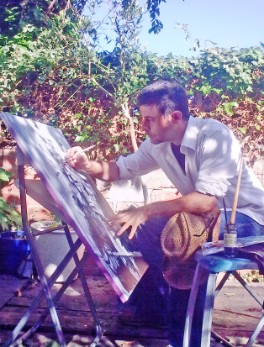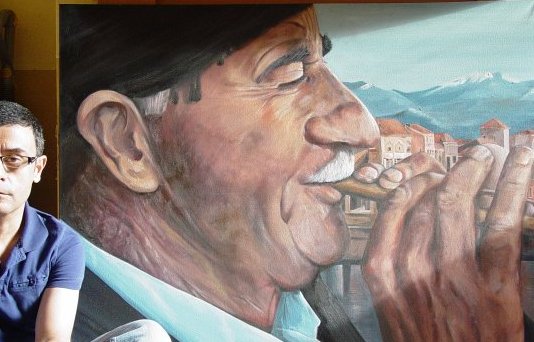 George Christos Sfougaras

Born Crete Greece.
Primary education and first two years of High school in Greece.
I spent a blessed childhood on the island of Crete, sadly marred in the seventies by the oppressive regime of the right wing government. I was glad to come to England in 1973, where I attended Arnold Hill School in Nottingham, later on the Digby College (Business Studies) and finally finding my real vocation, whilst attending Art College. (Trent University for my degree in Fine Art). I received my teacher training at De Montford University Leicester getting an unexpected distinction for my Post Graduate Certificate in Education. Later, I left my comfort zone to acquire my professional qualifications: Leicester University for Masters in Business (in Education), National College for School Leadership for National Professional Qualification for Headship.
My career and family have always kept me very busy. Painting and making objects have being the background music score to my life, and added depth and colour to my experiences. I have used Art to inform my teaching, to entertain and hopefully inspire my children, and to give depth and meaning to my daily experiences.
People often ask me why I never stuck to just painting as a career and instead taught. My answer is simple: Art can be a lonely profession. I needed to be with people, to talk, laugh and interact. Teaching creates an amazing experience when done well. It is not just the pupils that learn. If you are open to the experience of learning and you like to create a little bit of magic in your classroom, engage people, see them develop and grow in spirit and in skill, then you as a teacher will be the one learning and being entertained. This has been the case for a significant part of my teaching career.

George Sfougaras